Motor driven, fully automatic eyelet machine with one guide to set eyelets.
By changing the rail, you can place metal eyelets between 6 mm and 22 mm inner diameter. It has a feeder for large capacity of eyelets. Punches the material and rivet the eyelets in a single movement with two independent axes, do not wrench the material.
With laser pointer to place the eyelets on all types of materials: leather, textile, cardboard, canvas, PVC, etc. Optional: stainless steel tray with guides to adjust the distance between eyelets.
Manufacturer: HFS Technik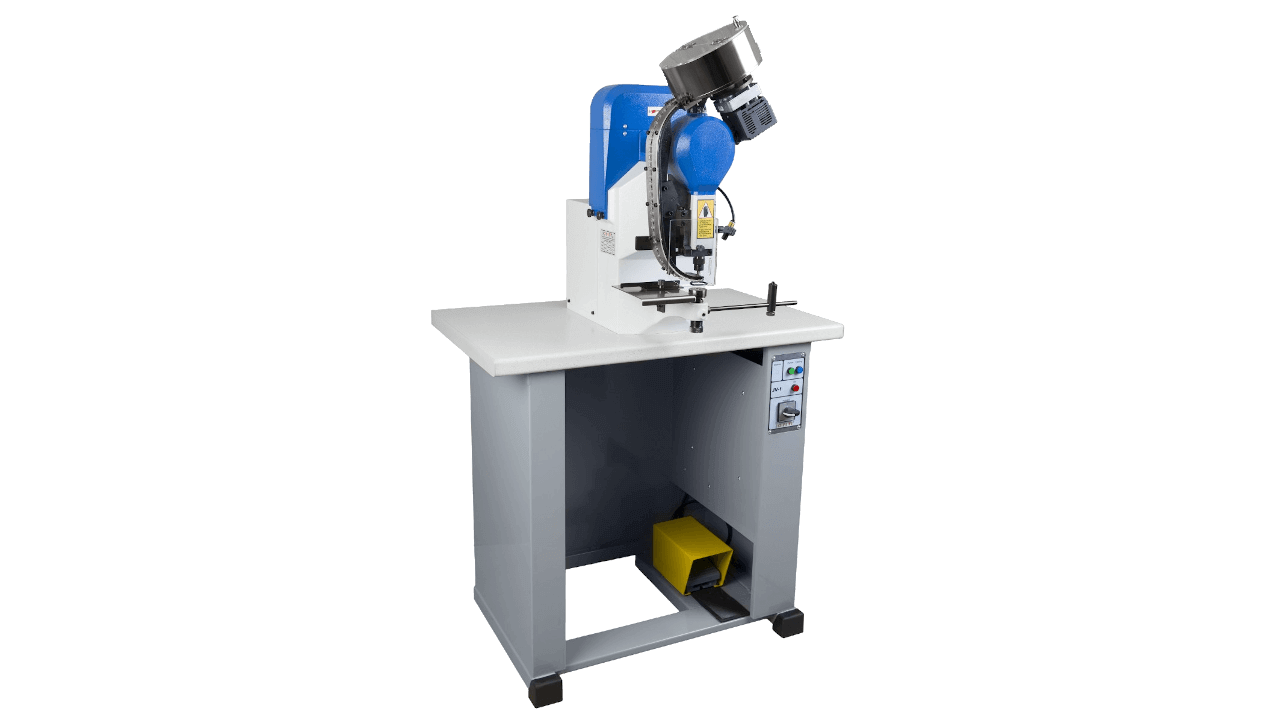 Eyelets
Covers & Tarpaulins
Halls
Leight Weight Structures
Truck Covers
Ventilation Ducts
Oil Booms
Agriculture
Sport & Leisure
Print & Screen
Tents