The Olympo roller blind inspection machine consists of a very robust aluminium construction, it carries and lift roller blinds in a stable manner.
The operator can check the quality and function of the roller blind very precisely. Single or multiple roller blinds can be tested simultaneously.
The holders can also be customized to your specific needs.
This machine is easy to operate, robustly built and helps you to control your production as quickly as possible.
Manufacturer: Matic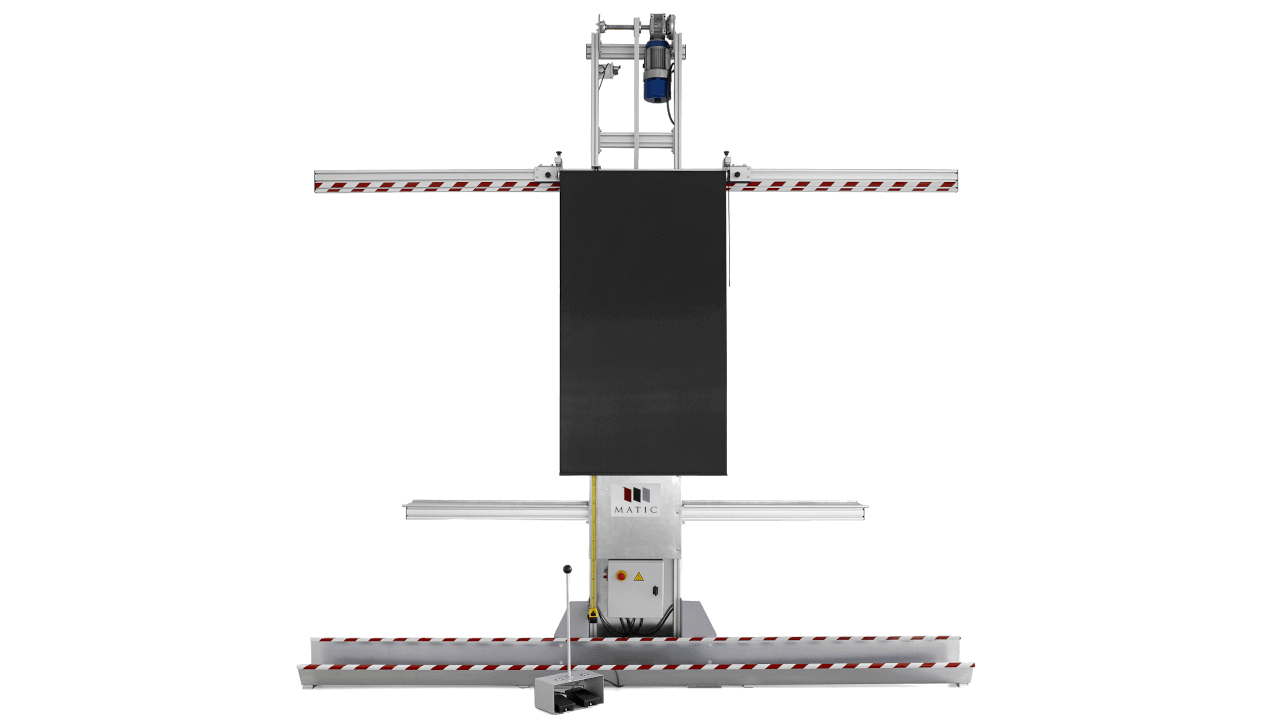 Storage and Handling
Roller Blinds/Shades
Vertical Blinds