Automatic XY cutting machine with ultrasonic, crush cut and pressurized rotary knife, with glass surface.
Productivity and Precision
The M1 line of cutting machines is the best combination of speed and precision. The automation and working speed of the M1 machine offers perfectly squared cuts as well as increased production capacity.
The variable cutting speed achieves an optimal result and allows the operator to adapt the cutting to each fabric. Press bar eliminates any movement of the textile during the cutting process.
Its design, construction and ease of use make the Matic M1 line of cutters one of the best-selling machines on the market.
The M1 Ultimate is an automatic cutting table that cuts on all four sides, avoiding the need to turn and handle the fabric during the cutting process. The M1 Ultimate can be equipped with multiple cutting tools: ultrasonic, crush cut and rotary knife. It is possible to choose a different cutting tool to cut each side of the fabric.
There are 2 pressure bars, one on the X axis and the other on Y axis, to hold the fabric in place during the cutting process in both directions. This table is ideal for cutting technical fabrics such as PVC, screen, clear PVC, black-out, zebra shade fabrics, mosquito nets, etc.
Built and designed for the efficient production of roller blinds, panels, vertical blinds, roman shades, mosquito nets and samples.
Manufacturer: Matic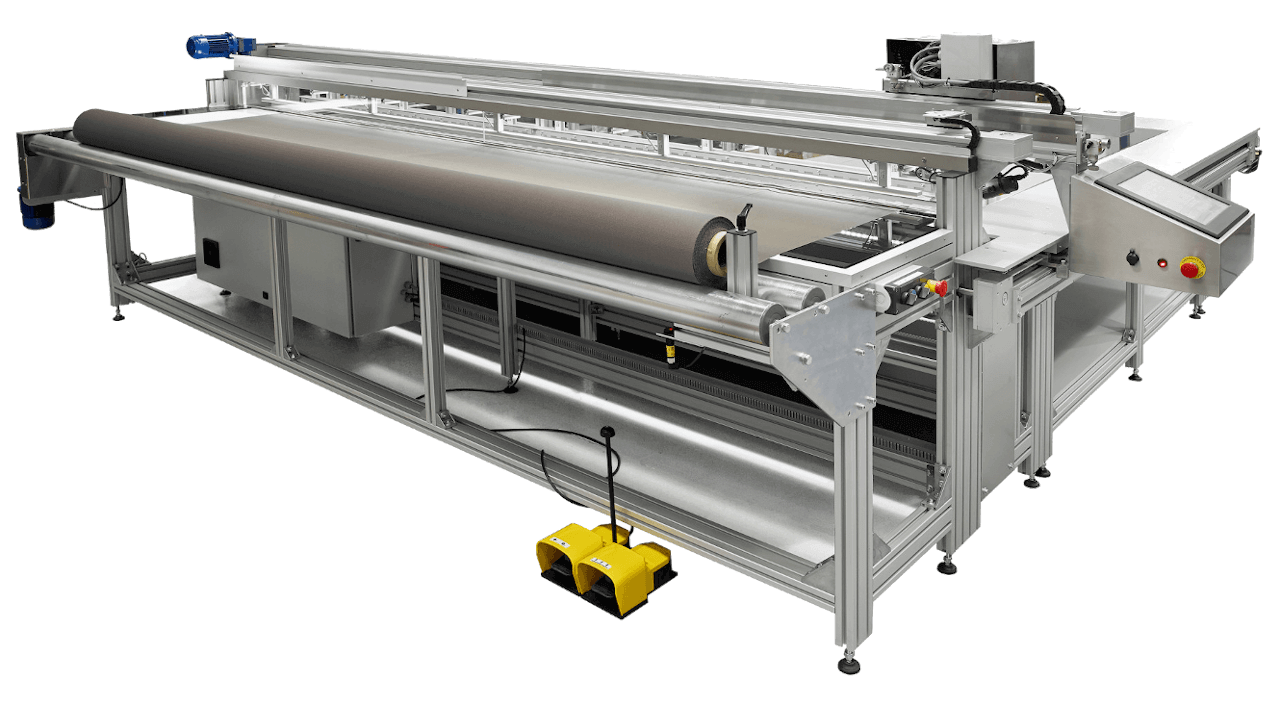 Cutting
Roller Blinds/Shades
Vertical Blinds
Awnings
Pergola & Exterior Screens
Curtains