Eyelet-machine pneumatic, with double head and table, for setting of metal eyelets, up to 40 mm inner diameter. Places eyelets and washers on all types of materials: textile, cardboard, canvas, PVC, etc. One head pierces the material, and the other head rivets the eyelets. Setting of oval eyelets is also possible.
Never wrest the material. Displacement of a head to regulate distances between eyelets. By changing dies, you can place eyelets and washers up to 40 mm inner diameter.
With stainless tray and guides to regulate the distance between eyelets.
Insertion of eyelets and washers per hand, powered by pedal. Laser pointer in option to locate the eyelets. With security system.
Manufacturer: HFS Technik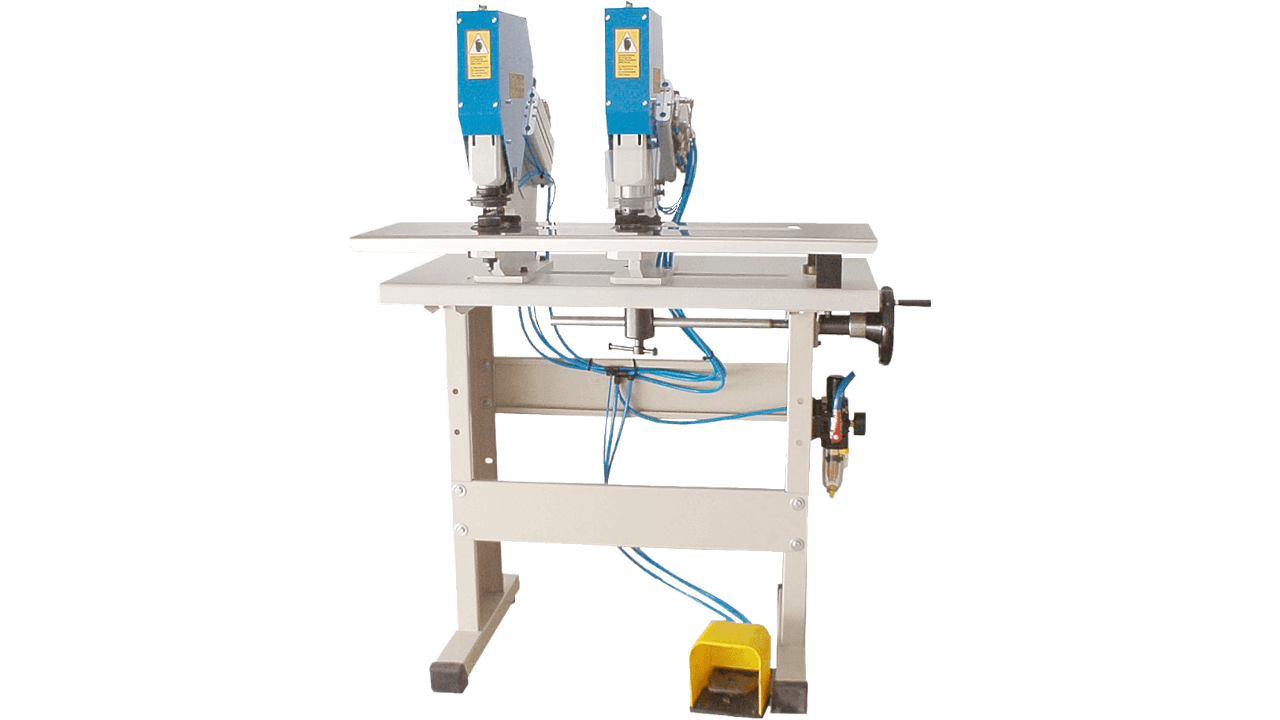 Eyelets
Curtains
Covers & Tarpaulins
Halls
Leight Weight Structures
Truck Covers
Ventilation Ducts
Oil Booms
Agriculture
Sport & Leisure
Print & Screen
Tents