New generation of fully automatic impulse welding machine for hem pockets, overlaps, reinforced welds, zipper and keder.
HERA is Matic's latest development. Functionality and flexibility for all types of welding applications, the most technologically advanced welding solution on the market.
Now it is possible to produce fully automatic hems pockets from 0 mm to 85 mm with the same machine. The machine provides a high-quality and highly accurate strong weld in a short time cycle.
Equipped with Matic's patented "Seamless Technology" for creating invisible welds and double pocket feature.
With HERA, you will easily and quick create hem pockets, double pockets, overlaps, simple welds, reinforced welds, zipper welds, keder (spline) welds, without the need of a skilled operator. Hera utilizes electric impulse technology which is ideal for textiles such as PVC, solar screens, acrylics, polyester and many other types of textiles.
Manufacturer: Matic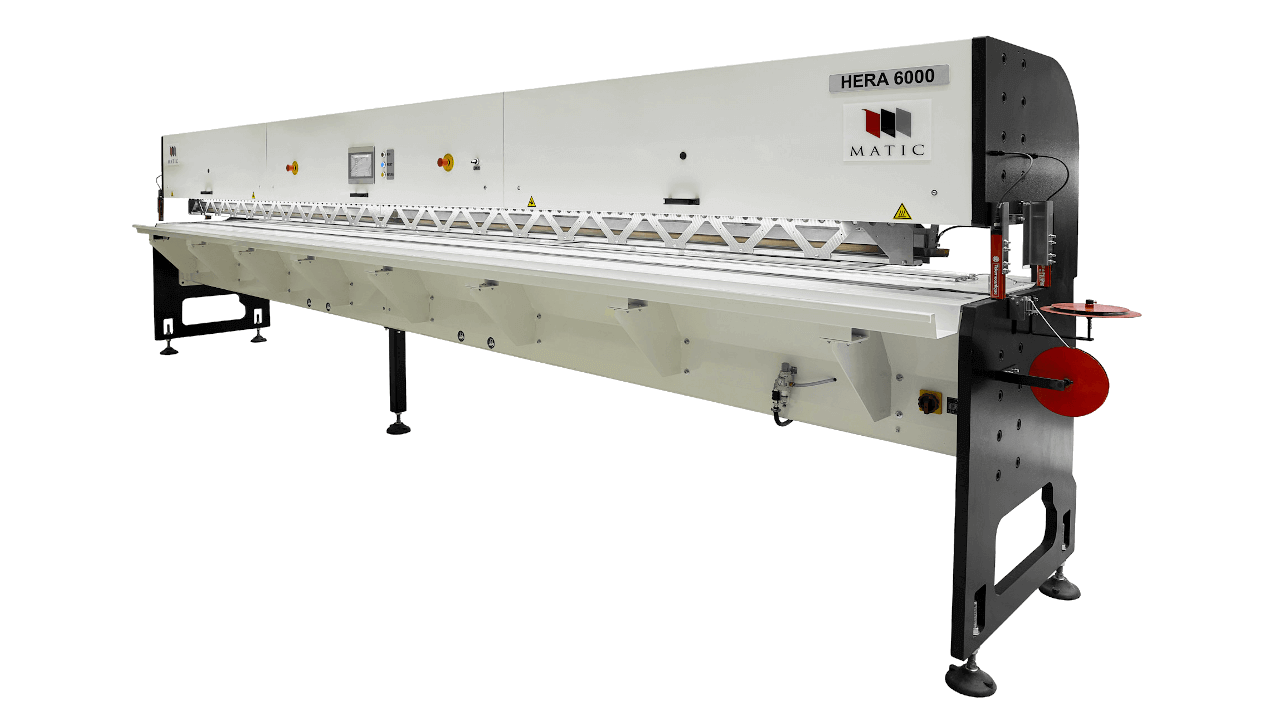 Welding
Roller Blinds/Shades
Vertical Blinds
Awnings
Covers & Tarpaulins
Print & Screen