The TD-Ceiling has been developed for production of high-quality stretch ceilings. It has cut/seal welding and edge banding (keder), all in one machine. It has a dual HF-output (5 kW/10 kW) to enable welding with thin cutting-edge electrodes as well as wider electrodes.
The travelling HF-welding machine has all the technology and tools needed to ensure high accuracy and straight continuous welds in the production of stretch ceilings. This machine is delivered with top quality electrodes mounted in a special tool holder that is fine-tuned and adjustable in both height and sideways.
Another important feature is the specially designed straight track system; each leg can be individually adjusted to the rail which guarantees a perfectly straight foundation for the machine. These are key factors for success in the manufacturing of stretch ceilings!
Stable and optimized HF-generator
Seamless table and straight track system
Fine-tuned machine tools
Manufacturer: Forsstrom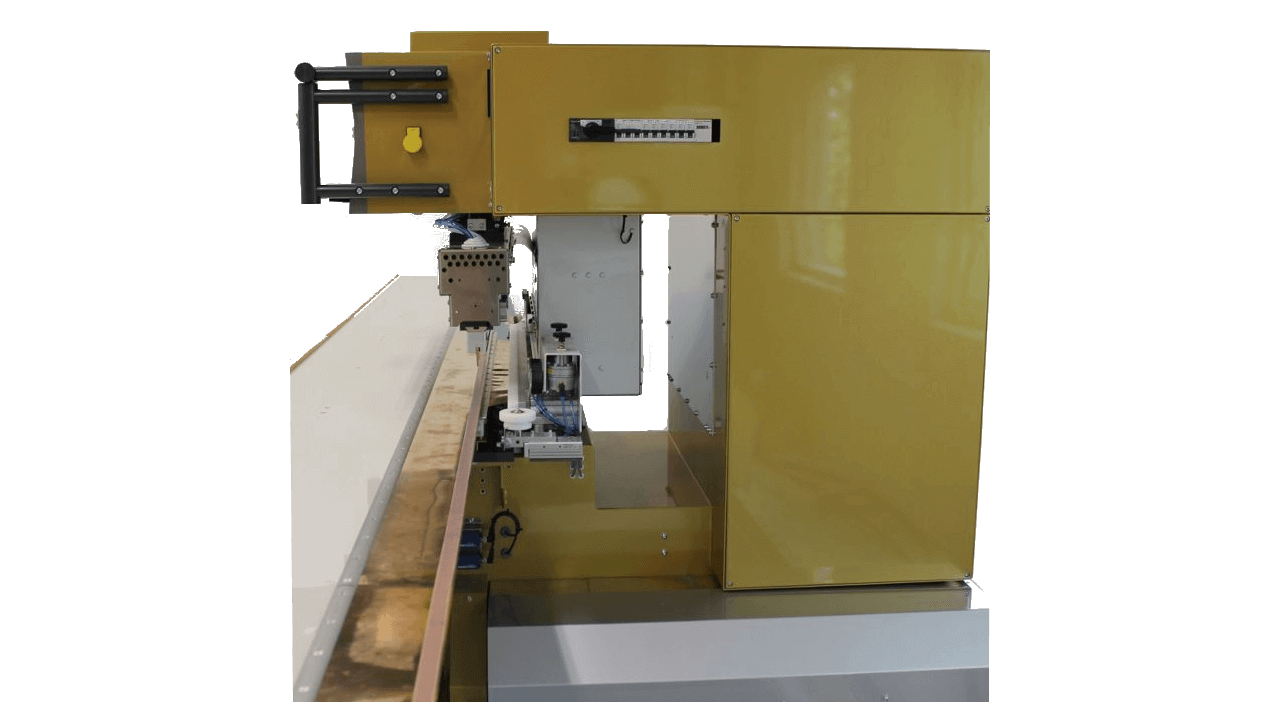 Welding
Cinema Screens
Stretch Ceilings