FG 120
is a small 3kW HF-generator with built-in control system for controlling
welding parameters such as time and power.
The FG 120 is suitable as a stand-alone unit for eyelet welding. The generator is
also ideal for inline HF-production of medical and packaging applications.
Machine options:
Adaptation to external HF-press such as a Carmo eyelet press or
Forsstrom's table press TP 120
Moveable on wheels
The generator on the picture is used with the table press TP.
The TP is an accessory available for the FG 120 and has a maximum electrode length of 300 mm.
TP 120 is ideal for small detailed welds, such as reinforcement bands around a large structure.
Manufacturer: Forsstrom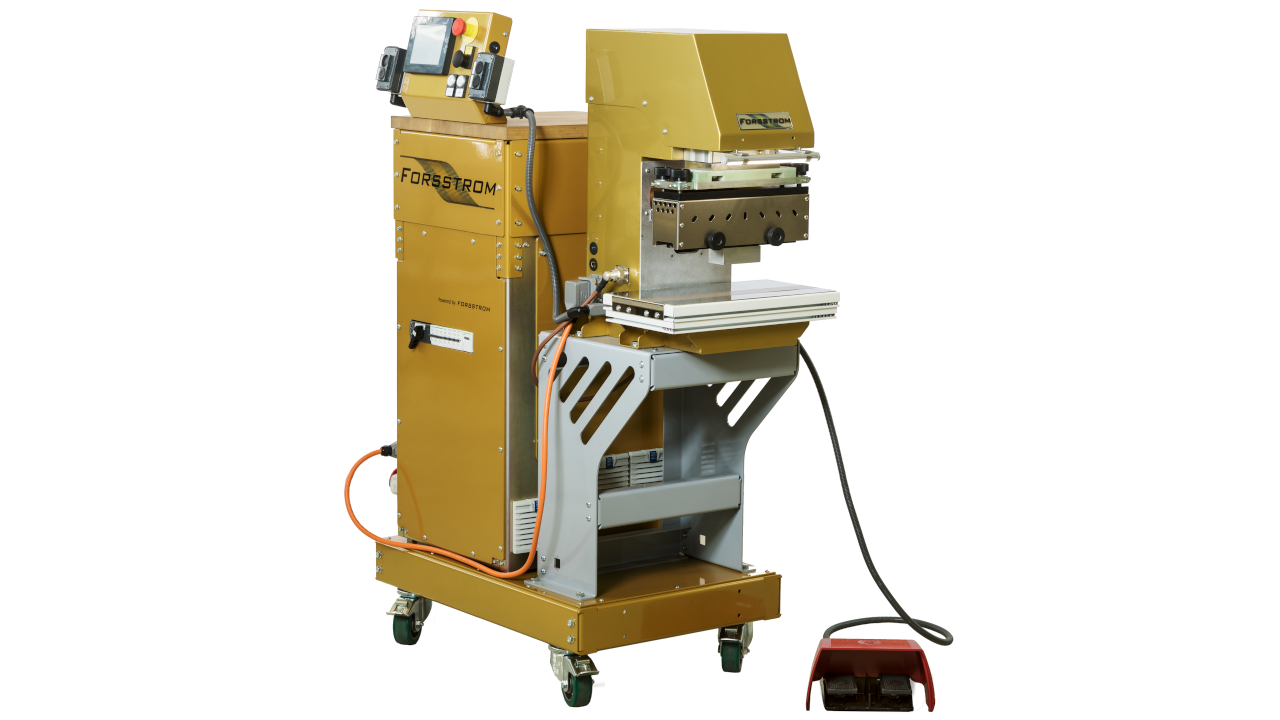 Welding
Inflatable Products
Liquid Tanks
Cinema Screens
Rollos
Stretch Ceilings
Sport & Leisure
Print & Screen
Tents