Sewing system with conveyor belt, for automated production of silicone edge graphics (SEG), pockets, hems, reinforcement tapes and hook and loop fastener.
The Cronos Sewing System is an automated conveyor belt driven solution for production of SEG, flags, displays, banners, tents and curtains. It is the highest quality and most flexible solution for sewing textiles.
This machine can be built up with various options and attachments, making it perfect for your production and your budget.
The Cronos Sewing System is easy and fast, it will reduce production time and increase your output, without the need of a skilled operator. Achieve high quality flat seams, SEG (keder, spline, gasket), pockets, double-hems, hook and loop fastener and many other sewn applications with the same configuration of machine. The sewing guides will be custom built for your application, making this machine adapt to your current production style.
Manufacturer: Matic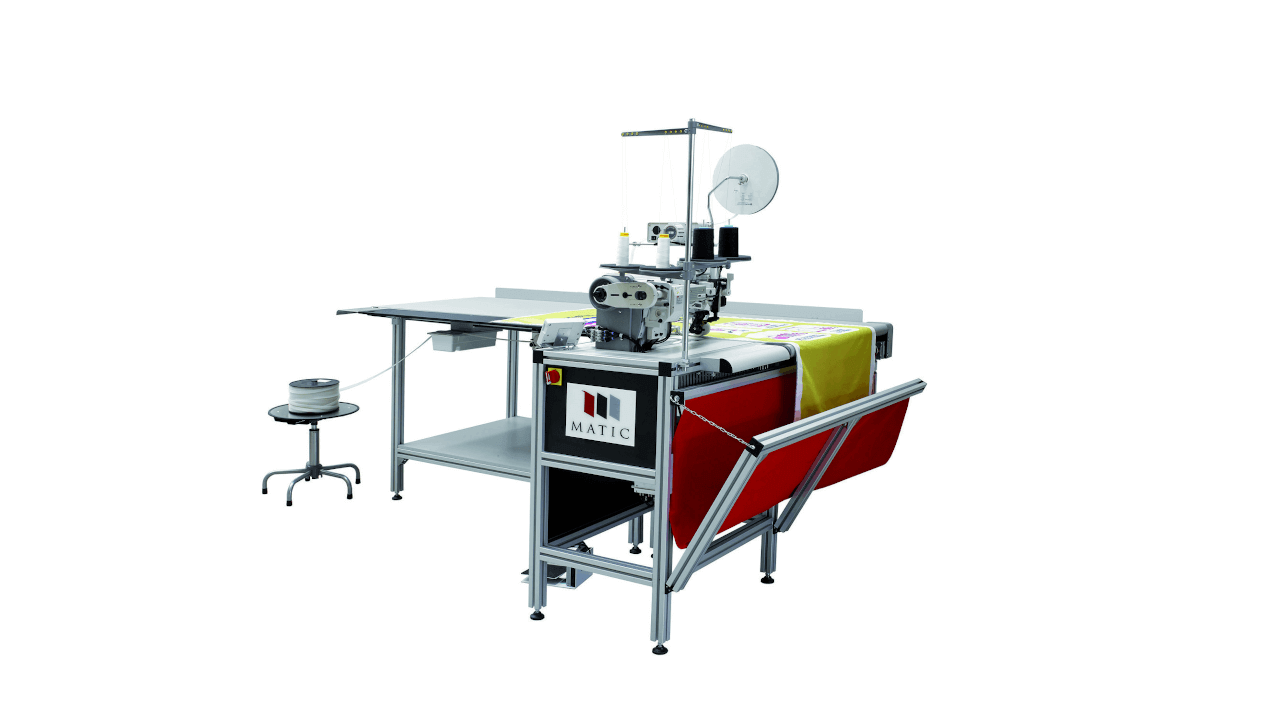 Sewing
Covers & Tarpaulins
Print & Screen