The Cronos Overlock sewing system with automatic conveyor belt is a solution to produce silicone edge graphics (SEG). It is the most versatile solution for a high-quality sewing of textiles. From a Basic model, this machine can be configured with various options and accessories, making it perfect to fit your production and budget. The Cronos Overlock is quick and easy, it will reduce manufacturing time and increase your production, without the need for a skilled operator.
You will get high quality flat seams, with precision stitching, keder aligned to the edge of the fabric.
The machine is customized to your needs to suit your regular production.
2-needle, 4-thread overlock sewing head. Double drag.
Conveyor belt synchronized with sewing speed
Adherent conveyor belt
Working modes: manual, semi-automatic and automatic
Machine length: 2500mm (98 ") **
Machine width: 1700mm (67 ") **
Machine height' 1650mm (65 ") **
Weight: 150kg (330lbs) **
Electric voltage (EU / US) 220V F + N // 50-60Hz
Air pressure 5-6 bar
Complies with CE Safety manufacturing and safety standards
** Exact measurements are calculated using the metric system. Imperial values only serve as a reference.
High production and constant quality without the need for a qualified operator
Completely flat seams and aligned fabric edges
Quick and easy change of job type and mode from the touch panel display
A great solution in a small space. Its dimension of only 4m2, allows it to be in any space
Increased production and constant quality, thanks to the ergonomic design of the workstation for standing work that benefits the operator
Pneumatic guides are customized for each application – will adapt to the demands of your production
Manufacturer: Matic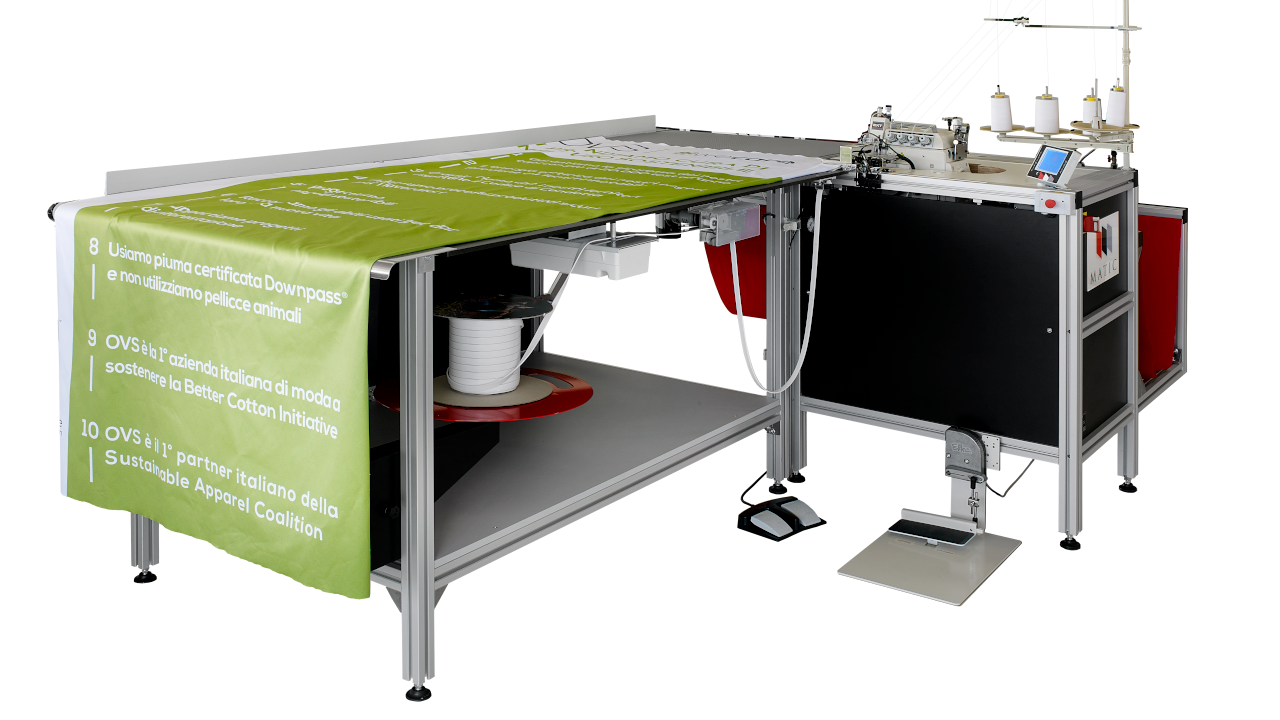 Sewing
Cinema Screens
Print & Screen