Fully automatic, pneumatic machine with double head to put rivets in folder rings.
Places rivets on all types of materials: footwear, plastic, textile, cardboard, canvas, PVC, etc. It has adjustable side and front guides to place the folders. The heads can be moved by a spindle. By changing the rail, you can place different models of rivets.
Automatic feeder for the rivets, start by foot pedal. Laser pointer option for positioning of rivets.
Manufacturer: HFS Technik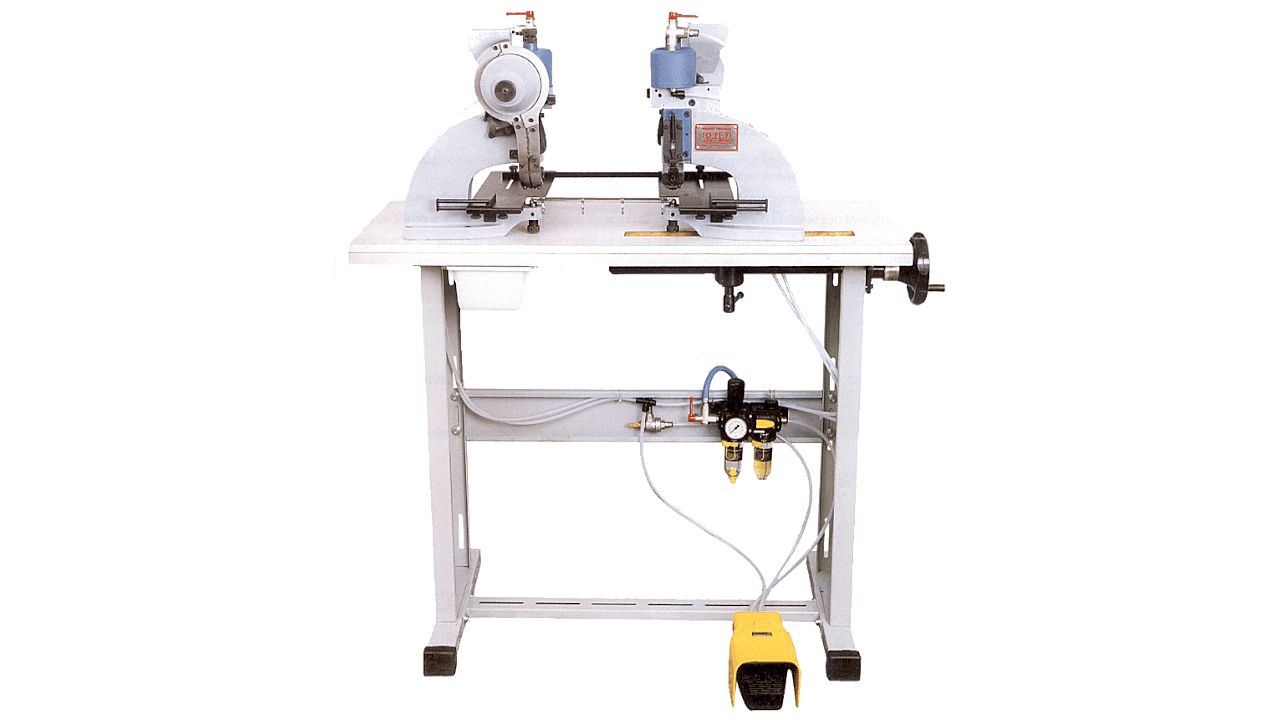 Eyelets
Print & Screen